About Me
It's august 2007 I have been out of music for over a year due to health reasons. I am well and looking to perform agian.I have improved my skills as a musician and vocalist and looking forward to my return.
.I love the Blues. Born into and will die out of.
This music belongs to the world I am Blessed to be a part of it.
Check this out
This sight is for the serious Blues Lovers.I am a veteran of the music growing up around Piedmont Blues 7 days a week,being taught the blues from one of the founders of the piedmont style my father Pink Anderson and years of living what I sing have seasoned me into a Blues performer,so please don't mistake me for a Blues singer I have lived it everyday of the last almost 50 years. My life hasn't been a cat walk but it has prepared me for my destiny which is to sing the blues.
You know for years I fought what was inside of me ,not realizing that God gives everyone a gift .Some of us never realize what that gift is, some of us ignore what's in our hearts and soul.
Well for me the gift in my heart and soul is the Blues .now I'm dedicated to keeping the Blues alive.If you love the blues I love you. If you don't like the blues I still love you and would like to make one request of you.Listen with your heart and soul to the music of Amercia that has bridged Oceans and drawn people together since it's beginning.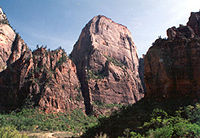 Others
Today is 03-23-2005
One of my Dear friends who performed with my father is ill
Cootie Stark.
I have came to the realization that we are losing or have lost most of the people who created the music we love. I am second generation and one of the last to perform in the real medicine show. This is our history ( America) The blues, the piedmont blues. I re- dedicate myself o the preservation the this musicial culture I was born into.
Cootie and a very few others are all thats left . I have to ask myself have we the blues lovers given these men and women the respect they deserve? Most only know the life of a bluesman. I truely am sadden that they never get noticed until someone else does something with there music which they no nothing of because they are gone. I feel they should be enjoying the benefits of their music and enjoying some of life because of what they have contributed to our live and the music world.So many have had to struggle through life and like my father Pink Anderson became famous after their death. I may be destine to the same faith but for now I think the music world should focus on the real artist not the copies because we may not have what I call the real deal. Again I say is it asking to much to give the people who we say we love our love, respect and work. None I've met over the years want a hand out just a helping hand." WORK"
Cootie I love you you are the spirit of my past and God Blessed me the day I met you. May God continue to bless and keep you. Hope to see you on stage again. Alvin"littlepink"Anderson
No matter when you read this Remember to add Cottie to your Prayers.
6-26-06
Well All it's been a yaer since i have had a chance to think about the ones gone on to Blues heaven and I thought I was going to join them
Email Me! pink@littlepink.20m.com
Links to Other Sites